Send Inquiry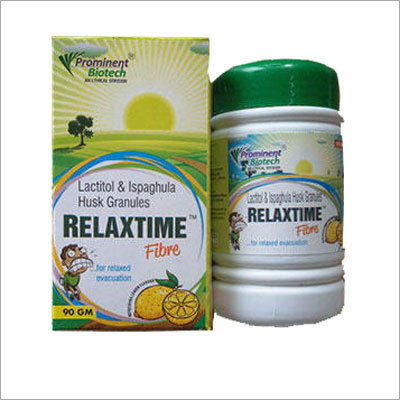 Product Description
Relaxtime Fibre Capsules is a dietary supplement that contains a combination of fiber and other nutrients. The active ingredients in Relaxtime Fibre Capsules may include psyllium husk, ispaghula husk, lactitol, maltodextrin, and other natural ingredients.
The fiber in Relaxtime Fibre Capsules helps to promote regular bowel movements and prevent constipation, while also supporting digestive health. The other nutrients in the supplement may provide additional benefits, such as reducing inflammation and promoting overall wellness.
Relaxtime Fibre Capsules are typically taken orally, and the recommended dosage and duration of use may vary depending on the individual patient and the specific health condition being treated. It is important to follow the recommended dosage and not exceed the prescribed duration of use, as excessive fiber intake may lead to bloating, gas, or other digestive discomfort.
Side effects of Relaxtime Fibre Capsules may include diarrhea, abdominal cramping, or allergic reactions in some individuals. If you experience any severe or persistent side effects, or if your symptoms do not improve after a few days of treatment, it is important to consult your doctor or a healthcare professional. Additionally, it is important to drink plenty of water and maintain a healthy diet and lifestyle while using Relaxtime Fibre Capsules, as these factors may also affect digestive health.
Enter Buying Requirement Details