Send Inquiry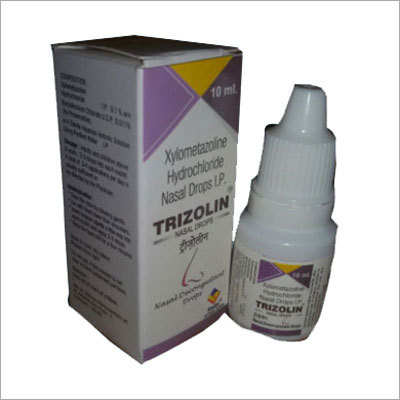 Product Description
Trizolin Nasal Drops is a medication that contains the active ingredient "Tetryzoline Hydrochloride," which is a nasal decongestant used to relieve nasal congestion caused by allergies, colds, or sinusitis. Trizolin Nasal Drops work by constricting the blood vessels in the nasal passages, which helps to reduce swelling and congestion.
Trizolin Nasal Drops are typically administered as nasal drops, and the dosage and duration of treatment may vary depending on the individual patient and the severity of the symptoms. It is important to follow the recommended dosage and not exceed the prescribed duration of use, as prolonged use may lead to rebound congestion or other adverse effects.
Side effects of Trizolin Nasal Drops may include burning, stinging, or dryness in the nose, headache, dizziness, or increased blood pressure, among others. If you experience any severe or persistent side effects, or if your symptoms do not improve after a few days of treatment, it is important to consult your doctor or a healthcare professional. Additionally, Trizolin Nasal Drops should not be used by individuals with certain medical conditions, such as glaucoma, hypertension, or heart disease, without consulting a doctor first.
Enter Buying Requirement Details